ABOUT US
Premium Roof Cleaning Services Since 2009
THIS IS WHAT WE DO AND WHO WE ARE
---
Our Mission
Over several years I routinely asked my customers through surveys and customer reviews what they wanted most out of their contractor. I did this because I truly want to own and operate the best roof cleaning company in the area. What I heard from my customers wasn't surprising; in fact, it's exactly what I look for when I need work done on my own home. The top 3 things that our clients wanted most were:
1.)To be commitment to performing a high quality job
2.) To be fair in our pricing
3.) To be happy with our services i.e. provide a high level of customer service.
In honor to these 3 simple principles, we at Referred Roof Cleaning believe in following the Platinum Rule "Treat others the way they want to be treated" and so, our mission can be summarized in our motto "High Quality, Fair Price, Happy Customers"
Our Guarantees
– You will not be invoiced until you are fully satisfied with our work.
– The job will be performed according to your expectations and what we agree upon during the estimate process.
– All mess created from the work will be cleaned up and to your satisfaction before our crew leaves the premises.
– Once a bid is accepted, the price will not change unless the client specifically requests additional services.
– Your bid price will reflect the average market price; your bid or routine maintenance will never be quoted too high or too low.
– When sign up as a routine maintenance client, you have a no moss back warrantee that lasts as long as you remain with us.
Our Story
Referred Roof Cleaning & Exteriors was founded in 2011 under the original name of Eagle Roof Cleaning by Jaffet J. Jefferson as a way to help pay for his college tuition costs at the University of Oregon. Within the first year, he hired his first employee, established an office location, and landed his first commercial job. By the end of year two, Jaffet added his second crew, expanded his network through local chamber involvement, and expanded his list of services. In March of 2013 Jaffet brought on a business partner, Chris Champagna, then owner of Willamette Valley Landscape. As part of this new partnership, the business name changed to Oregon Roof Cleaning with the vision of expanding to multiple cities across the great state of Oregon. The company grew quickly, purchasing its first warehouse, adding a office manager, forming multiple crews, serving 11 cities, opening its second location in Portland and tackling multiple large scale commercial projects throughout Oregon, all while continuing to steadily build its residential client base. Then, in early 2015, Jaffet decided to take a break from the roof cleaning business to search out other interests. During that break, he realized this was indeed his true passion and began rebuilding the business in late 2016, leading to Referred Roof Cleaning's official re-launching in early 2017.
Meet Jaffet Jefferson
Owner of Referred Roof Cleaning & Exteriors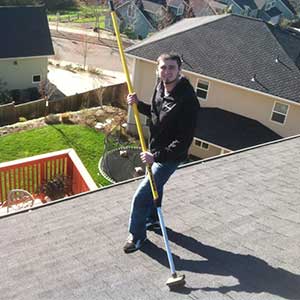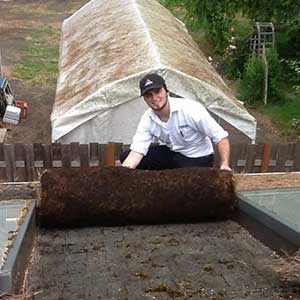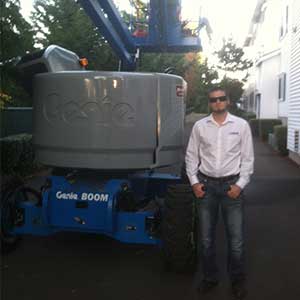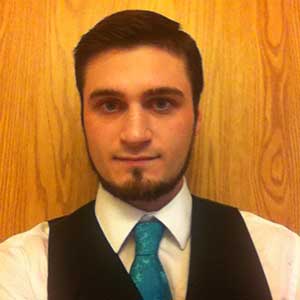 SATISFACTION GUARANTEED
We stand by our work with a 100% satisfaction guarantee. At the end of each job, we conduct a final inspection with our client to ensure complete satisfaction.
EXCEPTIONAL SERVICE
Referred Roof Cleaning & Exteriors gets the job done right while providing Exceptional Customer Service to our clients every time.
LICENSED AND BONDED
We are licensed and bonded in the state of Oregon.
REPUTABLE AND HONEST
We work hard to maintain a great reputation and won't recommend a cleaning if your roof needs to be replaced.
HERE'S WHAT OUR RECENT CUSTOMERS HAVE TO SAY ABOUT US
---
Review by Ron N. in May, 2018
I met Jaffet at the Salem Home show, he came out with a fare estimate, so I hired his company. He did an excellent job, started on time and finished in the expected time. May hire him for some roof cleaning in the fall.
Review by Lori M. in April, 2018
Referred Roof Cleaning owner and crew are very diligent and competent. Cleaned and treated a very steep roof, gave a detailed description of the work performed and provided before and after pictures.
Review by Robert L. in December, 2017
Very responsive start to finish, even during the busy season. Highly recommend hiring. Answers questions in a timely manner, very professional.
Review by Rick A. in December, 2017
Professionally done, they showed respect and care not only for our roof, but the surrounding property and landscape. They did not break a single tile on a 25 year old roof. We have contracted with them for our future roof care needs .
Review by Tahir G. in October, 2017
Excellent service experience with Jaffet. Found them to be responsible, trustworthy, professional and very reasonably priced while maintaining high quality. Given my positive experience, I would strongly recommend them to others without any hesitation.
Review by Denise Y. in September, 2017
Very happy with the work done and the cleanup. Showed up when scheduled and reasonably priced. Very professional.
Review by Kelly B. in August, 2017
Direct communication with the owner was very reassuring! Prompt replies and they showed up! Roof looks great, and the price was very reasonable.
Review by Kim W. in August, 2017
Jaffet is very professional. He went around the house and we decided what should be done. He has a lot of experience preparing a house to go on the market and was able to give me ideas of what should be done to increase "curb appeal" When I saw the work they had done I was amazed. Couldn't believe how great everything looked. They told me they'd come back and work on anything that they had missed. They hadn't. The work was excellent and at very reasonable price. I highly recommend them.
Review by John S. in August, 2017
We thank Jaffet and his partner for an excellent job and the reasonable price. We recommend them to anybody, who needs their services, because we're going to keep doing business with them for years to come!!!
Review by Ruthy Kanagy on August, 7th, 2017
James came on time and did a great job cleaning the roof and gutters and installing "gutter stuffers." Also repaired some flashing. Good communication, very professional. Expectations were met!