Tree Trimming
When working on roofs that have significant tree shade or branches that are encroaching on the roof surface, we highly suggest removing tree limbs that will promote moss growth or have the potential to cause roof damage during storms. Without proper licensing as an arborist, Referred Roof Cleaning can only remove limbs that directly effect our ability to properly clean and maintain a roof.
Window Cleaning
Our window cleaning service typically needs to be paired with one of our primary services. For example, if we are doing a siding cleaning job for a house soon to go on the market, we would also need to do a exterior window cleaning to insure a quality job.
We do not do interior window cleaning.
Gutter Guards
When working on a roof that has significant roof debris caused by near by tree's; we take careful notes of how well the gutter system is working and rather or not a gutter guard system would be beneficial for your situation. We can install almost any gutter guard system and which system is used will widely depend on what type of tree debris you are dealing with. When working on a home that has large amounts of pine needles for example, we highly suggest going with a gutter foam insert. For homes with larger leaves and little or no pine needles, it would be better to have a standard gutter cover.
Gutter Whitening
"Gutter whitening" is the service term used to describe a thorough pressure washing of the outside of the gutters. The objective is to remove all slime, algae, dirt, etc… Keep in mind that when the algae has remained on the exterior of the gutters for multiple years; it is very likely that there will be stains left behind even after pressure washing. (These stains are typically light and hard to see from a distance.) This is caused by the algae eating away at the paint pigment and is the main reason why its important to clean the outside of the gutters every few years.
Minor Roof Repairs
The most common roof repair we perform is pipe jack collar replacements. Every 7-9 years these collars wear out through sun damage and natural weatherization. Pipe jack collars can be replaced very easily and with little cost. Allowing these collars to remain cracked and torn however will lead to a leak.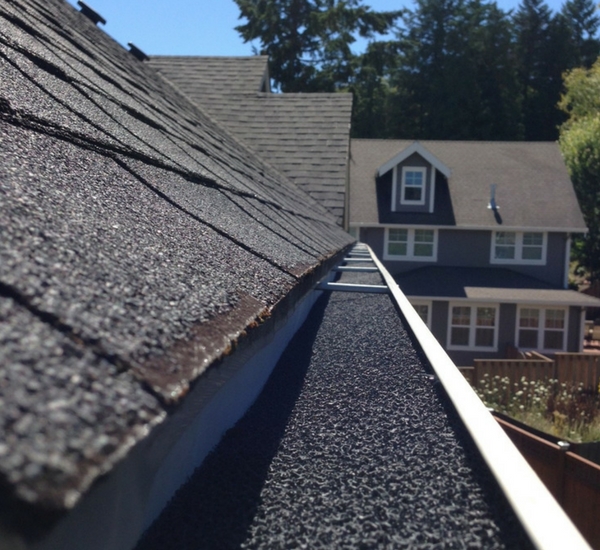 HERE'S WHAT OUR RECENT CUSTOMERS HAVE TO SAY ABOUT US
---
Review by Ron N. in May, 2018
I met Jaffet at the Salem Home show, he came out with a fare estimate, so I hired his company. He did an excellent job, started on time and finished in the expected time. May hire him for some roof cleaning in the fall.
Review by Lori M. in April, 2018
Referred Roof Cleaning owner and crew are very diligent and competent. Cleaned and treated a very steep roof, gave a detailed description of the work performed and provided before and after pictures.
Review by Robert L. in December, 2017
Very responsive start to finish, even during the busy season. Highly recommend hiring. Answers questions in a timely manner, very professional.
Review by Rick A. in December, 2017
Professionally done, they showed respect and care not only for our roof, but the surrounding property and landscape. They did not break a single tile on a 25 year old roof. We have contracted with them for our future roof care needs .
Review by Tahir G. in October, 2017
Excellent service experience with Jaffet. Found them to be responsible, trustworthy, professional and very reasonably priced while maintaining high quality. Given my positive experience, I would strongly recommend them to others without any hesitation.
Review by Denise Y. in September, 2017
Very happy with the work done and the cleanup. Showed up when scheduled and reasonably priced. Very professional.
Review by Kelly B. in August, 2017
Direct communication with the owner was very reassuring! Prompt replies and they showed up! Roof looks great, and the price was very reasonable.
Review by Kim W. in August, 2017
Jaffet is very professional. He went around the house and we decided what should be done. He has a lot of experience preparing a house to go on the market and was able to give me ideas of what should be done to increase "curb appeal" When I saw the work they had done I was amazed. Couldn't believe how great everything looked. They told me they'd come back and work on anything that they had missed. They hadn't. The work was excellent and at very reasonable price. I highly recommend them.
Review by John S. in August, 2017
We thank Jaffet and his partner for an excellent job and the reasonable price. We recommend them to anybody, who needs their services, because we're going to keep doing business with them for years to come!!!
Review by Ruthy Kanagy on August, 7th, 2017
James came on time and did a great job cleaning the roof and gutters and installing "gutter stuffers." Also repaired some flashing. Good communication, very professional. Expectations were met!